Issa Rae, LaKeith Stanfield, Chanté Adams, Y'lan Noel, Rob Morgan, Lil Rel Howery and Courtney B. Vance
When famed photographer Christina Eames unexpectedly dies, she leaves her estranged daughter Mae Morton (Rae) hurt, angry and full of questions. When a photograph tucked away in a safe-deposit box is found, Mae finds herself on a journey delving into her mother's early life and ignites a powerful, unexpected romance with a rising-star journalist, Michael Block (Stanfield).
ABOUT THE FILMMAKERS
Hailing from Toronto, Canada, STELLA MEGHIE (Executive Producer/Written by/Directed by) made her feature directorial debut with Jean of the Joneses, which debuted at SXSW and earned her a Best First Screenplay nomination at the 2017 Independent Spirit Awards. Her most recent film, The Weekend, premiered in September at the Toronto International Film Festival.
WILL PACKER, p.g.a. (Produced by), one of Hollywood's record-breaking filmmakers, has produced or executive produced a wide range of movies that have grossed more than $1 billion worldwide at the box office, including 10 films that have opened at no. 1.
Packer's two most recent films Little and What Men Want debuted in 2019. Girls Trip and Night School were the highest-grossing comedies for 2017 and 2018, respectively.
Among the films Packer has produced include Ride Along 2, No Good Deed, Think Like a Man Too, Ride Along, Think Like a Man, Takers, Obsessed, Breaking In and Stomp the Yard. In 2015, he served as an executive producer on the megahit Straight Outta Compton, a biopic of the rap group N.W.A, which opened at no. 1 at the box office and has grossed over $200 million to date. Packer has an overall movie development deal with Universal Studios.
Packer's television, digital and branded content company, Will Packer Media, produces episodic, scripted and unscripted, series across television and digital platforms, as well as compelling content for brand clients and short-form digital content for millennial audiences. Ambitions, a multigenerational family saga starring Robin Givens, debuted on Oprah Winfrey's OWN network in June 2019. The company also produced The Atlanta Child Murders, a docuseries which debuted on Investigation Discovery in March 2019, and
Shark Trip: Eat. Prey. Chum., which appeared during Discovery's annual Shark Week programming in summer 2019. In addition, the original comedy series Bigger premiered on BET Networks' streaming service, BET+, and Central Ave., an entertainment news magazine show which debuted on FOX TV in fall 2019.
Packer served as the executive producer of Roots, a remake of one of the most celebrated TV programs of all time, for which he received an Emmy Award nomination. He has also executive produced such prime-time programming as the unique dating series Ready to Love (OWN), Truth Be Told (NBC), Uncle Buck (ABC) and Being Mary Jane (BET).
Packer is a member of the esteemed Academy of Motion Picture Arts and Sciences®. He has appeared on the covers of multiple magazines and has been featured in several high-profile magazine lists, including Variety's "Billion Dollar Producers" and "10 Producers to Watch" and Ebony's prestigious "Power 100 List." In 2018, Packer won the NAACP Image Award for Outstanding Motion Picture for Girls Trip. Packer also received a BET Award for Best Movie for Think Like a Man in 2013.
A longtime Atlanta resident, Packer is a magna cum laude graduate of Florida A&M University and holds a bachelor of science degree in electrical engineering. Packer received the Meritorious Achievement Award from Florida A&M, the highest honor the university bestows.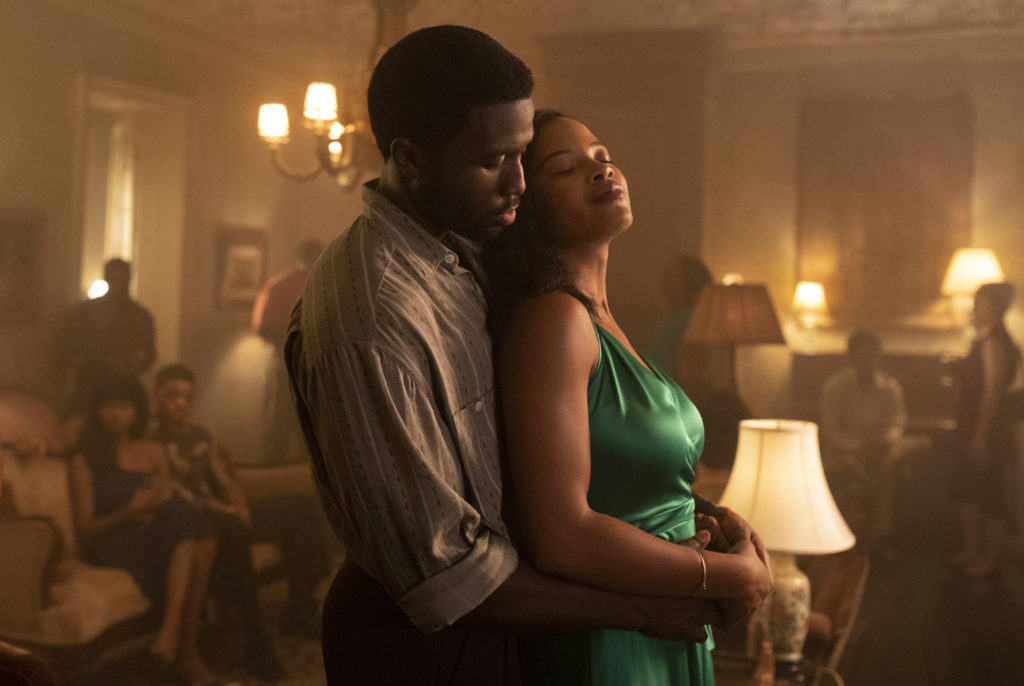 JAMES LOPEZ, p.g.a. (Produced by) is president at Will Packer Productions. In this position, he is responsible for developing and overseeing production on all film projects through the company's first-look deal with Universal Pictures.
He produced the recently released films Little, What Men Want and Breaking In. He was an executive producer on the hit comedy Girls Trip, which starred Regina Hall, Jada Pinkett Smith, Queen Latifah and Tiffany Haddish. The film opened to critical acclaim and has grossed over $140 million. He also executive produced Night School, which starred Kevin Hart and Haddish, and he executive produced Almost Christmas, which starred Gabrielle Union and Danny Glover. Prior to joining Will Packer Productions, Lopez was senior vice president of production at Screen Gems, a division of Sony Pictures Entertainment. During his tenure, Lopez oversaw some of the company's top-grossing and most-anticipated projects. He was the production executive for the box-office hit Think Like a Man. He also oversaw production on About Last Night, Think Like a Man Too, The Wedding Ringer, The Perfect Guy and When the Bough Breaks for the studio.
Lopez's films have grossed over $850 million at the box office to date. Formerly senior vice president of marketing for Atlantic Records before joining Screen Gems, Lopez played an instrumental role in developing and overseeing the marketing campaigns for several multi-platinum artists, including T.I. during his award- winning tenure in the music business. He also oversaw the soundtrack campaigns for numerous films, including Hustle & Flow, P.S. I Love You, Step Up 2: The Streets, Tyler Perry's Daddy's Little Girls, Meet the Browns, Why Did I Get Married? and Avatar. In addition to overseeing marketing for artists, Lopez has directed a series of television commercials for album campaigns and led efforts for film soundtracks and brand partnerships. His music video for T.I.'s "No Matter What," from his double-platinum album "Paper Trail," was nominated for an MTV Video Music Award. Lopez also has a Grammy nomination for producing a long form video for The Nappy Roots.
He is a member of The Academy of Motion Picture Arts and Sciences®, on the board council of the Producers Guild of America, has been included on Ebony magazine's "Power 100 List" and honored among The Imagen Foundation's Powerful & Influential Latinos in Entertainment.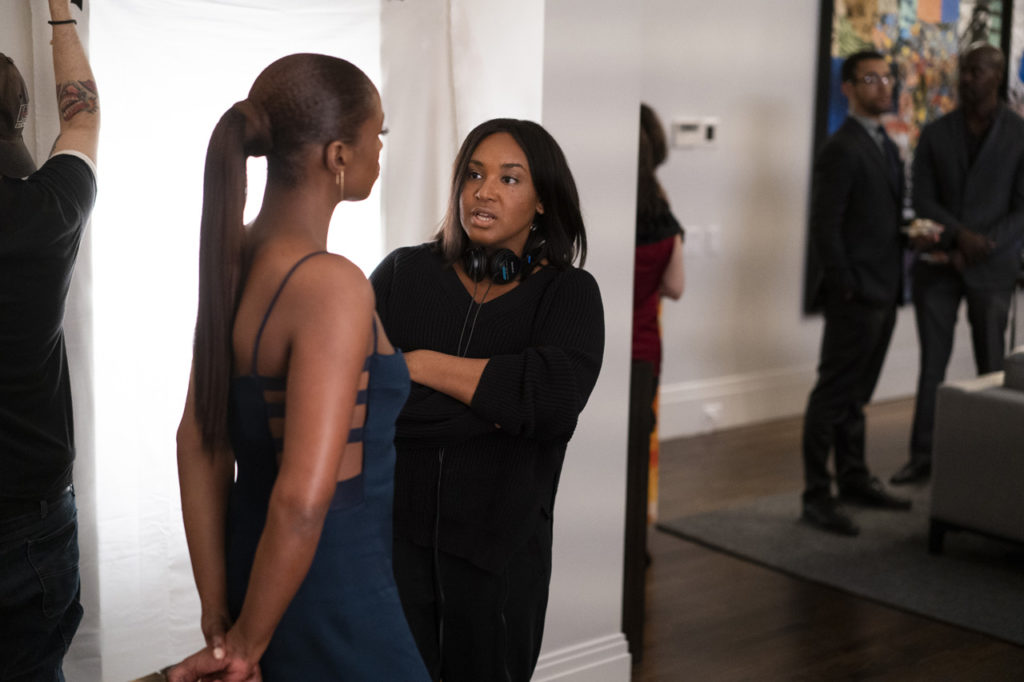 ERIKA HAMPSON (Executive Producer) began producing films in 2005, with the debut of the short film Five Minutes, Mr. Welles, which starred and was directed by Vincent D'Onofrio. Since then, she has gone on to produce many projects, including the 2010 Academy® Award-winning short The New Tenants.
Other films include Robot & Frank, directed by Jake Schreier and which starred Frank Langella; Christian Camargo's Days and Nights; Infinitely Polar Bear featuring Mark Ruffalo and Zoe Saldana; John Slattery's God's Pocket, which starred Philip Seymour Hoffman; Tumbledown with Jason Sudeikis and Rebecca Hall; Reed Morano's directorial debut Meadowland, which starred Olivia Wilde and Luke Wilson; The Layover, directed by William H. Macy; and Beat-Up Little Seagull, which starred Michelle Pfeiffer.
Hampson's most recent projects include The Discovery, which starred Robert Redford and Rooney Mara; Maya Forbes and Wally Wolodarsky's The Good House with Sigourney Weaver and Kevin Kline; Dan Fogelman's Life Itself, which starred Annette Bening, Oscar Isaac and Antonio Banderas; and the Mindy Kaling, Emma Thompson comedy Late Night.
MARK SCHWARTZBARD (Director of Photography) is a cinematographer with bases in Los Angeles and New York. He has shot 17 narrative features including Sophia Takal's Black Christmas and Always Shine, Rick Alverson's The Comedy, Demetri Martin's Dean, Courteney Cox's Just Before I Go and Bryan Wizemann's About Sunny.
On the television side, he shot both seasons of Aziz Ansari's Master of None and two seasons of Judd Apatow's Love for Netflix. He shot season one of Alan Yang and Matt Hubbard's Forever for Amazon. For Disney+, he shot season one of Love, Simon. For HBO, he shot a couple episodes of Crashing. He's shot wonderful pilots that were sadly not picked up for directors Lena Dunham and Jesse Peretz.
He's shot three documentary features and has been lucky enough to contribute bits and pieces to several others, especially Morgan Neville's documentaries 20 Feet from Stardom, Best of Enemies, Keith Richards: Under the Influence and The Music of Strangers, and docu-series Abstract, Breakfast Lunch & Dinner and Shangri-La, as well as National Geographic's Mars and PBS' How We Got to Now.
Commercial clients include Google, Facebook, Toyota, Nissan, Benjamin Moore and The Obama Foundation.
Previously, he spent a decade working as a camera assistant in New York, where he got to work on films including Woody Allen's Hollywood Ending, and Martin Scorsese's The Departed as well as Little Children, Rent, Hitch, Pollock and, the most fun of all, Borat, which led to work as a camera operator on director Larry Charles' follow-up projects Religulous and Brüno.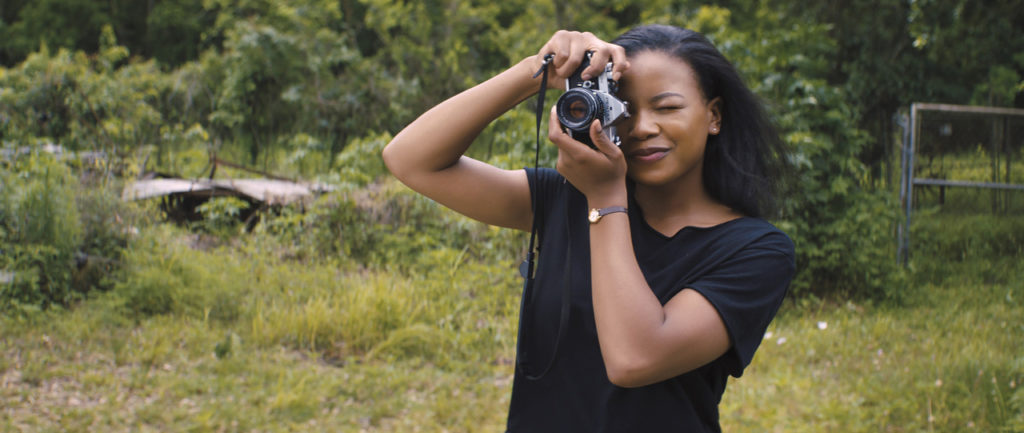 LOREN WEEKS (Production Designer) grew up in Knoxville, Tennessee. He began his professional life in architecture after graduating with a bachelor of architecture from The University of Tennessee, Knoxville. He worked in the field for 13 years, first in Florida and then New York City.
After becoming disenchanted with architecture, he briefly studied graphic design at Pratt Institute in New York City. Additionally, he co-wrote and directed two short films that fared well in the short film festival circuit. He began working in production as a production assistant on commercials.
With his first foray into feature films he discovered the art department and began what he considers his second profession but his first career.
Weeks designed the current hit-series Dickinson for AppleTV+ and Gossip Girl on the CW. He established five new Marvel super hero series for Netflix: Daredevil, Jessica Jones, Luke Cage, Iron Fist and The Defenders. The four Marvel heroes each required a distinct look while maintaining a consistent visual identity of their shared home town, New York. His credits also include Mozart in the Jungle, The Good Cop, and the feature films Interview, which was directed by Steve Buscemi and Blind Date, which was directed by Stanley Tucci. He is currently designing the untitled Simon Kinberg/David Weil sci-fi series for AppleTV+.
He lives in Brooklyn, New York, with his wife Elizabeth, sons Simon and Gordon, and Pilot, the family dog.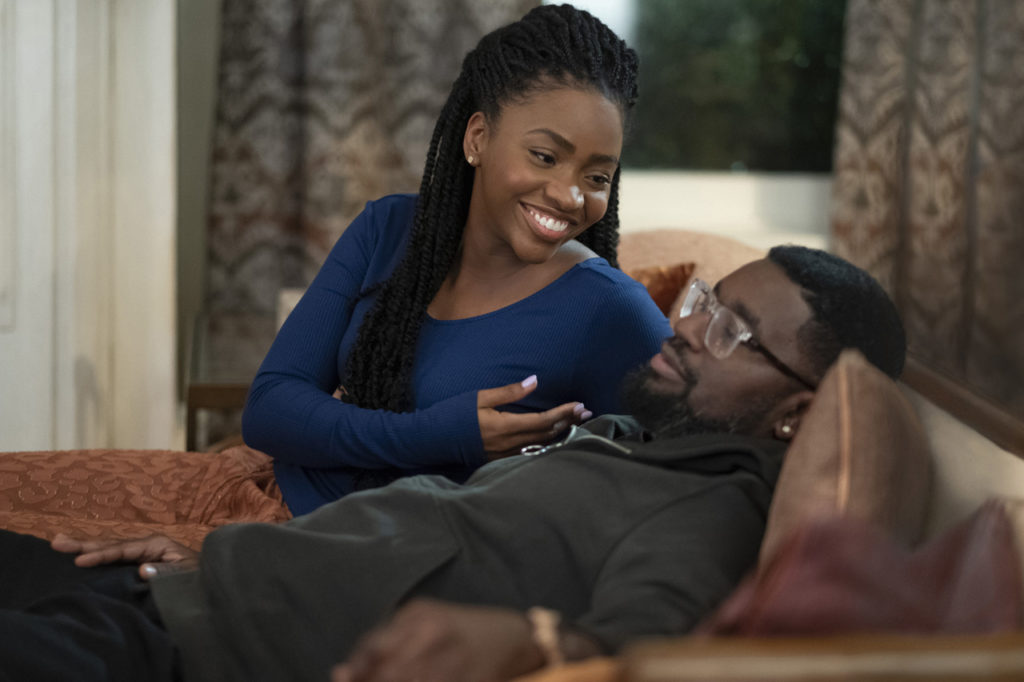 SHANNON BAKER DAVIS (Editor) is an award-winning television and film editor, who began her career in New York editing unscripted shows and documentaries. After 10 years working on many iconic and Emmy Award-winning shows such as Top Chef and Project Runway, Davis began adding narrative television and feature films to her resume. Her credits include Insecure, from Issa Rae; Grown-ish, a spin-off of the highly acclaimed series Black-ish, from creator Kenya Barris; and Queen Sugar, from creator Ava DuVernay. In features, she edited Armstrong, which starred Vicky Jeudy, Sean Parsons, Jason Antoon and Kevin Pollak and The Weekend (Lionsgate), which starred Sasheer Zamata, Tone Bell and DeWanda Wise, from director Stella Meghie.
The Weekend had its world premiere at Toronto International Film Festival (TIFF) in 2018 and screened at AFI Fest, South by Southwest and Tribeca Film Festival. Next, she cut the feature The Obituary of Tunde Johnson, which was directed by Ali LeRoi (creator, Everybody Hates Chris) and which premiered at TIFF in 2019. Her series and film credits run the gamut, from funny to heartbreaking, provocative to visual-effects heavy and action packed. She is a member of American Cinema Editors, where she is a mentor in their Diversity Mentorship Program, and she is the co-chair of the African- American Steering Committee of the Motion Picture Editors Guild. Davis grew up in Augusta, Georgia, earned degrees from Howard University and The American Film Institute and resides in Los Angeles with her husband and two children.
KERI LANGERMAN (Costume Designer) is a New York-based costume designer whose work can be seen in recent projects such as Vox Lux (Venice Film Festival, Toronto International Film Festival, 2018), Luce (Sundance Film Festival, 2019) and on the small screen for HBO's High Maintenance (2017 and 2018) and AMC's Dispatches from Elsewhere (2020).
Being born in South Korea and raised in upstate New York gave Langerman a unique perspective on culture, diversity and identity. Working closely with the director, actors and department heads, her process is collaborative and focused on helping both actors and directors discover the truest version of the character.