Are you planning to invest in real estate? You may want to consider southern California, especially if you're looking for residential property or bare land. The region has a lot to offer investors, including a healthy housing market and growth opportunities. And no matter your budget, there's something available for you. Here's a closer look at why investing in real estate in southern California is a smart move.
A Stable Housing Market
A stable housing market is one of the most important things when investing in real estate. That way, you can be confident that your investment will hold its value (or appreciate) over time. Thankfully, the southern California housing market has been strong for years and shows no signs of slowing down. And experts believe that prices will continue to rise in the coming years as demand continues to outpace supply.
Lots of Opportunity for Growth
Not only is the southern California housing market stable, but it also offers lots of growth opportunities. Technology, entertainment, tourism, and trade contribute to a strong economy. And with more people moving to the region (especially millennials), there's an increasing demand for housing which is good news for investors. Moreover, many experts believe we are on the cusp of another real estate boom similar to the one we saw in the late 1990s and early 2000s. So now is an excellent time to get involved!
Southern California is a fabulous suburban growth area for real estate investors. And with more people moving to the region, real estate prices will likely continue to rise. So now is a great time to get involved.
Something For Every Budget
Whether you're working with a big budget or a small one, there are plenty of investment opportunities in southern California. If you have millions to spend, you could buy an upscale property in Los Angeles or Hollywood—or even purchase some beachfront land on the coast. But options are still available even if you only have a few thousand dollars to spare. Just remember to do your research and work with a qualified real estate agent who knows the area well.
Saving for a real estate down payment can seem daunting, but it's doable with a little planning and discipline.
Start with a plan: The first step to saving for anything is to create a plan. Figure out how much money you need to save and then break that down into smaller, achievable goals. For example, if you're hoping to save $20,000 for a down payment in two years, that's about $833 per month. So your goal could be to set aside $200 from each paycheck—or whatever amount you can reasonably afford without putting too much strain on your budget.
Save automatically: Once you've figured out how much you need to save each month, set up an automatic transfer from your checking account to your savings account.
If you already have the cash saved up for a real estate down payment, there are a few innovative ways to use it that can help you get the most out of your investment.
1. Invest in a fixer-upper: A fixer-upper can be a great way to get a lot of bang for your buck. By repairing and renovating the property yourself, you can save money on labor costs and increase the property's value at the same time.
2. Buy a property with multiple units: Buying a property with multiple units can be a great way to make your money go further. Not only will you earn rental income from the tenants, but you can also sell the property for a higher price down the road.
3. Buy in a growing area: One of the best things about real estate is that it always has growth potential. So if you're looking to maximize your investment, buy in an area that's growing and has lots of potential for future development.
Work with a Professional
Whether you find a well-known professional like Erica Lockhart or another agent, be sure to engage the services of a real estate agent to avoid any legal issues and get the best possible deal on your investment. You should interview at least three different real estate agents before choosing one. Once you find the right real estate agent, ask about their industry experience and thoughts on the current real estate market. Also, let them know your budget for purchasing a property and what you hope to achieve from your investment. Have realistic goals and be honest with your real estate agent to ensure they can help you.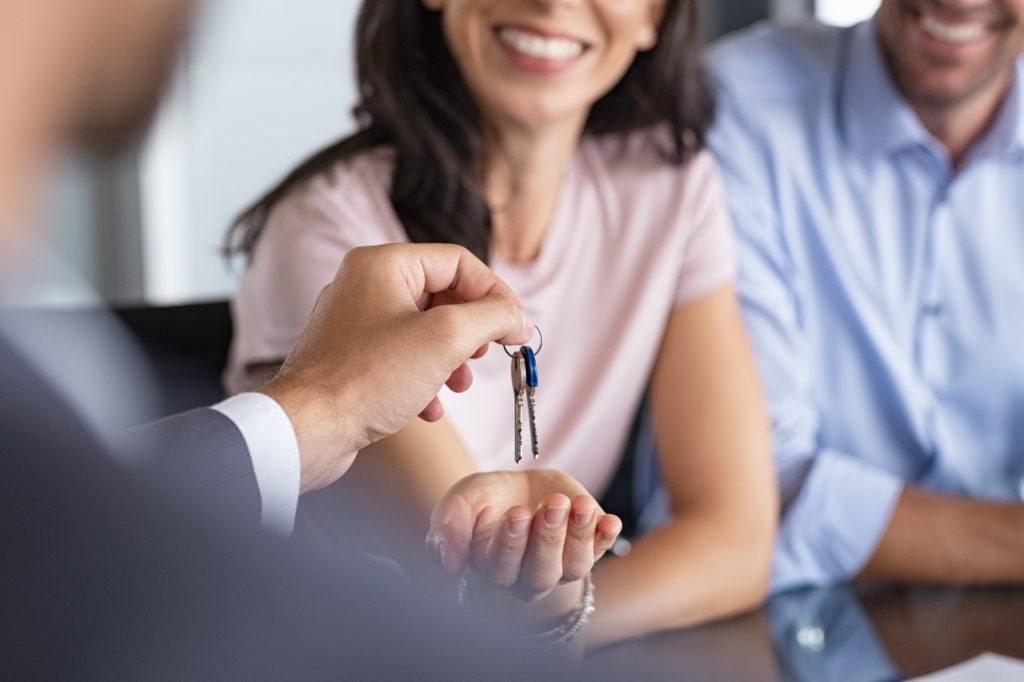 Final Thought
As you can see, there are many reasons to consider investing in real estate in southern California, including a stable housing market, a strong economy, and plenty of growth opportunities. And no matter your budget, something will indeed be available that meets your needs. So why not start exploring your options today? You might find your perfect investment property!