As we navigate the ebbs and flows of 2023, one remarkable date demands our undivided attention – June 19th, celebrated as Juneteenth. This jubilant holiday, recently added to the roster of Federal Holidays, carries a powerful legacy, holding a reservoir of historical depth and emotional resonance intricately woven into the tapestry of American culture. This article delves into the spirit of this unique holiday, its vibrant history, and the reason it merits our enduring recognition.
Origins of Juneteenth
Juneteenth, a crafty conflation of the words 'June' and 'nineteenth,' marks a significant turning point in our nation's history. The date harkens back to June 19th, 1865. On this day, Union General Gordon Granger led an expedition of thousands of federal troops to Galveston, Texas. The sole purpose of this bold pilgrimage was to make a proclamation of seismic importance: the Civil War had ended, and slaves were free—two and a half years after President Abraham Lincoln had issued the Emancipation Proclamation. The distance between Lincoln's announcement and the news reaching the furthest regions of the erstwhile Confederacy gave birth to this special observance known as Juneteenth.
The Early Years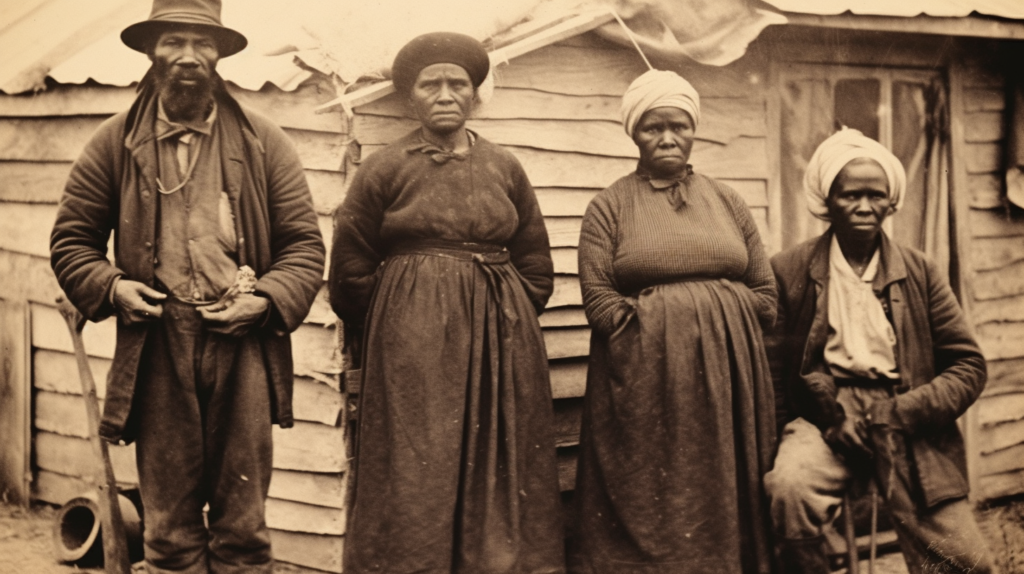 Swiftly transitioning from the brutal crucible of war into an era of newfound freedom, Juneteenth began to resonate with profound emotional depth within the African American community. As society rebuilt itself following the end of the Civil War and waded through the murky waters of Reconstruction and the onset of the Jim Crow era, African Americans in the South held Juneteenth as a rallying banner of defiance and affirmation of their liberty. This date symbolized their resilience and resistance against prejudice, colored by vibrant parades, joyous music, swelling speeches, and inspiring narratives about their culture and shared history.
The Journey to Federal Recognition
The significance of Juneteenth, however, was recognized primarily among African Americans. Its relevance was underestimated, undervalued, and often ignored, a forgotten relic of history that deserved a broader, more profound recognition. However, the marches to justice are long and fraught with obstacles, but never without progress. Over the ensuing decades, relentless efforts by African American leaders, civil rights activists, historians, public scholars, and countless everyday citizens gradually turned the tide. Juneteenth's significance, symbolically and literally, was thrust into the national discourse, sparking a journey that eventually led to its rightful federal recognition in 2023.
The Importance of Juneteenth Today
Juneteenth is not just a date on the calendar; it is a clarion call that rings the bell of freedom and equality—values that form America's bedrock. This celebration serves a dual purpose: to starkly remind us of our painful yet heroic past and to ensure we never lose sight of our collective pursuit of a fair and more inclusive future.
In essence, Juneteenth's significance is threefold:
It is a tribute to the hopes, dreams, struggles, and resilience of millions of African Americans who endured bitter chains only to re-emerge with the sweetest taste of freedom.
Juneteenth underscores the need for amplified education about African American contributions, ensuring these stories occupy a deserving spotlight in our national narrative.
This holiday presents an opportunity for all Americans, irrespective of color, creed, or culture, to unite and celebrate diversity, promote racial unity, and work collaboratively towards a more equitable realm.
A Day of Celebration and Reflection
As we gear up for June 19th this year, remember to honor Juneteenth as a Federal Holiday and a national day of education, reflection, and communal celebration. It's an occasion to honor America's struggle for justice, reflect on the profound legacy of African Americans in shaping our nation, and celebrate the indomitable spirit of resilience and freedom inherent in each of us.
Celebrating Juneteenth is acknowledging progress. It is a welcoming change. It is about making a nationwide statement that transmits a powerful message about the journey, struggle, history, and the indestructible spirit of resilience and freedom they represent. Gather around your communities, families, friends, and loved ones. Celebrate Juneteenth together because, as a nation, we stand – united in diversity and strong in shared history.