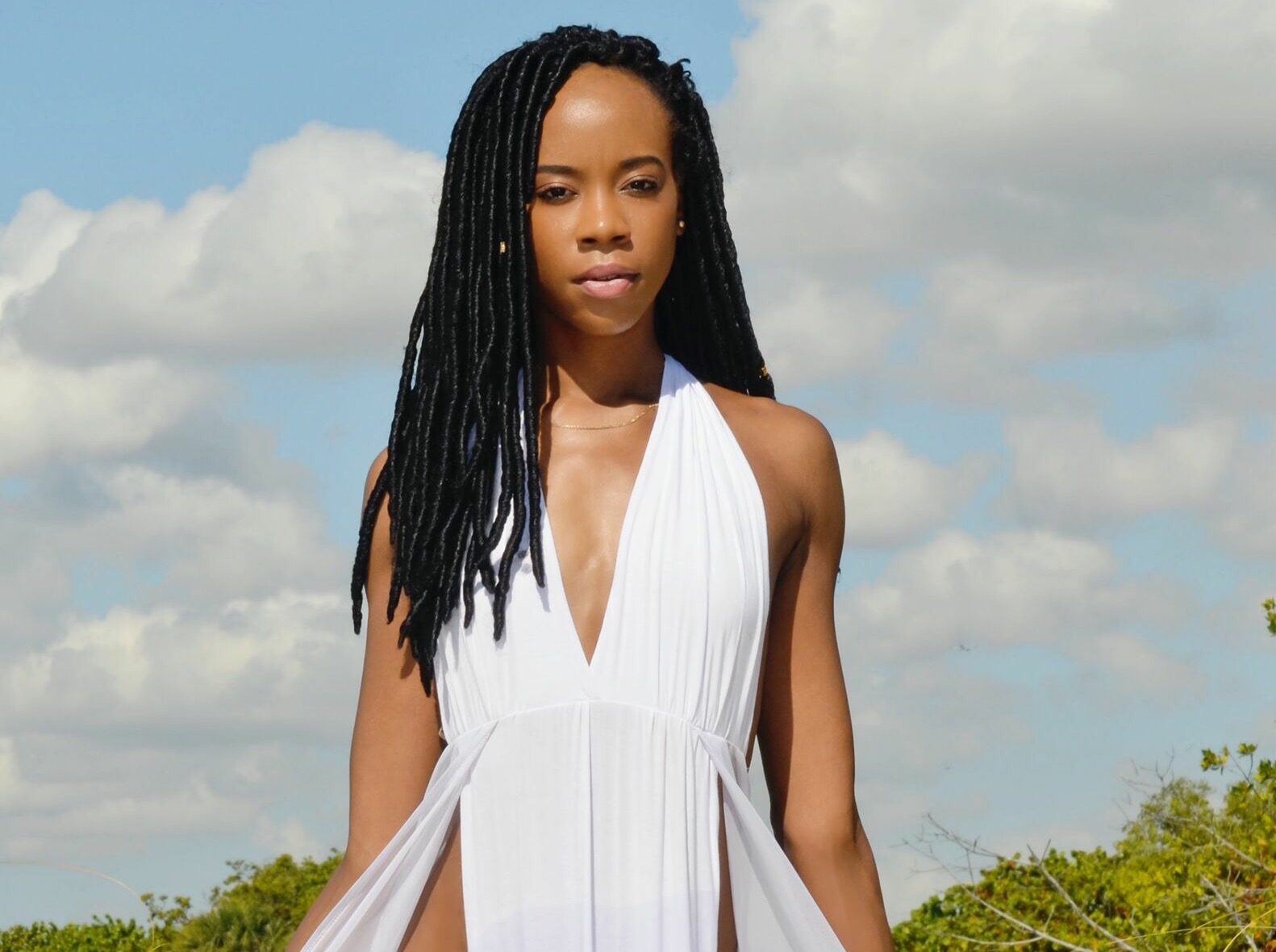 Columbus Georgia's premier model Amani performed an inspiring photo shoot highlighting her beautiful body and skin. With this shoot, Amani was able to capture the minds and hearts of many people. One even described it as elegant, seductive, romantic, pure of heart, a bountiful soul, and earthly essence. 
It speaks to little girls' dreams and inspires them of who they want to be when they grow up. Conscious men even dreamt of this same woman a time or two, maybe even ten. No one has ever met her, yet filled with nostalgia. She's beyond words and visions, remarkable is an understatement of the energy she carries.
She is wearing a white pure dress with openings on the sides, showing her beautiful skin and graceful legs. Her 6'1″ height shows strength to those who believe in themselves, and fear to those who don't. 
Amani's long dreads symbolizes longevity and growth, while walking into her destiny, wearing no shoes. She's comfortable with her identity and the world feels it!